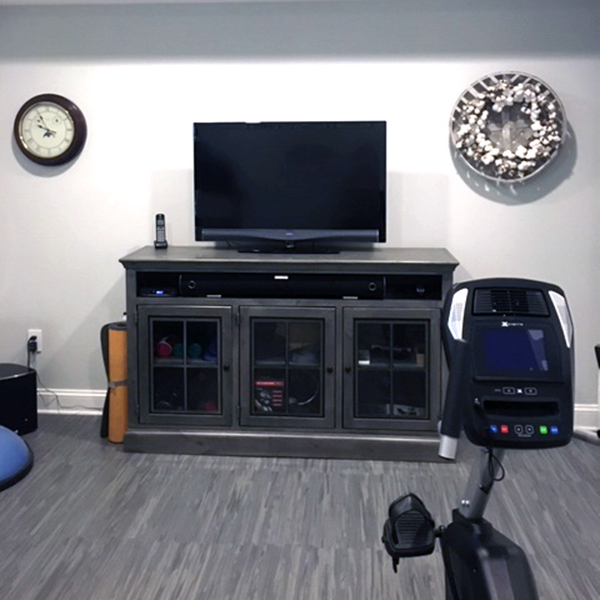 Budget-Friendly Renovation Ideas for your Upcoming 2022 Projects!
You're coming up on a big renovation project, and you've been thinking about what to do. You don't want to spend too much money, but at the same time, you don't want it to look like an amateur did the work. Well, we have some good news for you: there are plenty of budget-friendly renovation ideas that will help give your home or business a fresh new look without breaking the bank! Here are a few of our favorite ideas.
Home Renovation Projects On a Budget
Paint!
A fresh coat of white paint can do wonders for a room. It's a cheap and easy way to brighten things up, and it can make a big impact on the overall look of your space. Some popular colors in home renovations are minimalist earthy shades such as warm whites (Benjamin Moore White Dove OC-17), earthy green-gray (Olive Sprig PPG1125-4), and stone blue like the timeless Stone Blue by Farrow & Ball. But if you're looking for a pop of color, try something like coral (Sherwin Williams Coral Reef SW 6501) or mustard yellow (Behr Swiss Coffee BHN-15).
Use Wallpaper
Wallpaper can be a great way to add some personality and character to your space. Wallpaper is a more budget-friendly option than painting, and it will add some interesting details to your walls without making them feel overwhelmed or heavy. If you like the look of wallpaper but aren't sure if you'll love it for years down the road, consider using removable wallpaper, which can be easily removed when (or if) you're ready to change things up. You can purchase removable wallpapers at places like Walmart for as little as $14 per roll. Also, check out brands like Casart coverings with stylish wallpaper options at affordable prices.
Adding an accent wall to your house
A great way to make a space look bigger and brighter is by painting just part of it. Painting only one wall in an otherwise neutral room can already elevate the space and make it feel like a whole new room. Try something with texture or pattern if you're looking for an interesting accent wall. There are many great options out there that won't cost you a lot of money. Some popular and affordable options are wallpapers (see above), wood panels, and textured paints.
Replace Hardware
Another easy way to give your home a fresh look is by replacing old hardware with new hardware in a different color. If you're looking for a budget-friendly home improvement idea, this is one of our favorites because it's so inexpensive yet makes such an impact on the overall look and feel of your space. Not only that, but hardware can be easily changed back once (or if) you decide to change things up again in the future!
Update your lighting fixtures
Lighting fixtures can be expensive, but they can also make a big impact on the look of a room. If you're looking to save some money, consider updating your existing fixtures instead of buying new ones. There are many DIY projects when it comes to lighting fixtures, and most of them are actually quite easy to do. Some involve replacing the light bulb, swapping a lampshade with modern pieces, or repainting old fixtures, while others are as easy as adding new hardware.
Remodeling your flooring
Your existing flooring may have been in the home when you bought it, or maybe they're just looking a little dated. Either way, flooring can be expensive to replace, especially if you're going for high-end materials like hardwood floors. If your budget is tight, but you want to add some new life into your space by updating the look of your existing one, consider DIY flooring using tiles, carpeting, or rugs.
Tile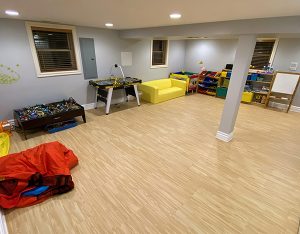 Tile is a popular choice for the majority of homeowners because it's affordable and easy to install (even if you're not the handiest person around), plus there are lots of designs to choose from like rubber tile flooring.
Carpet
Carpeting can be another great option that will add color and warmth to any space while being budget-friendly. Decorative rugs are another way of adding some personality and warmth to your space while also being budget-friendly. You can find some great rugs for under $100, and they'll definitely add a touch of personality to your home.
Vinyl Flooring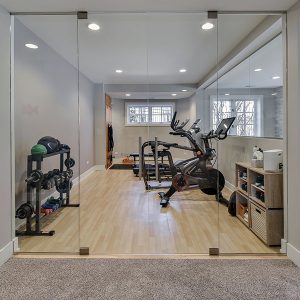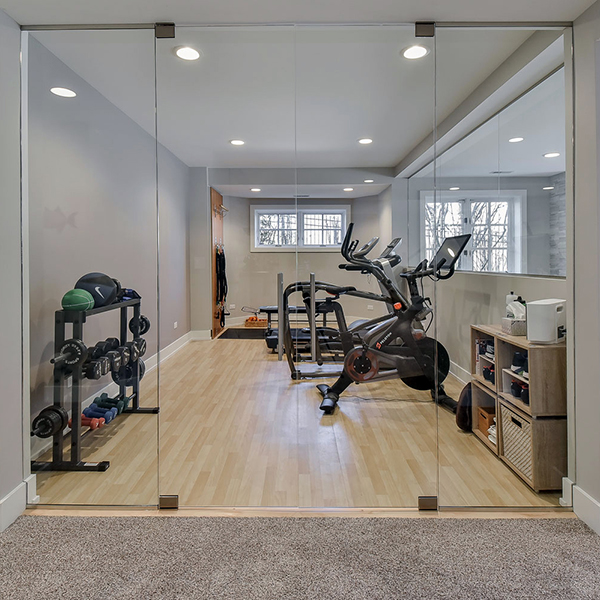 Vinyl flooring has been around for a while now, and it's another affordable option that will make your home look fresh. Vinyl comes in many different patterns and styles (including tiles), so you'll find something to fit the style of any room! If you're considering creating a yoga space at home, vinyl plank flooring is recommended as it reduces noise from foot traffic.
Wood Laminates
If you're looking for a high-end look on a budget, wood laminates are a great option. They give the appearance of real hardwood floors but at a fraction of the price. Wood laminates are also easy to install and can be used anywhere around your house. Wood laminates cost about $20 per square foot, so they're more affordable than real hardwood floors, which are around $100 per square foot.
Build your own furniture
DIY projects can be fun and rewarding but also costly if you don't watch the budget closely. One of the best ways to save money on DIY home improvements is by building your own custom furniture pieces instead of trying to purchase them pre-made. Not only will this save you money, but it'll also give your house a unique look that you won't find anywhere else. Moreover, this is excellent for those who are already struggling with budget planning!
Add Some Plants
Adding plants to a room is a great way to add life and color, and it doesn't cost a lot of money, and it's an easy way to improve the overall look of your space. Plus, plants are great for improving air quality! One of the best places to add some greenery in the bathroom, the kitchen, and the bedroom.
Install New Countertops And New Cabinets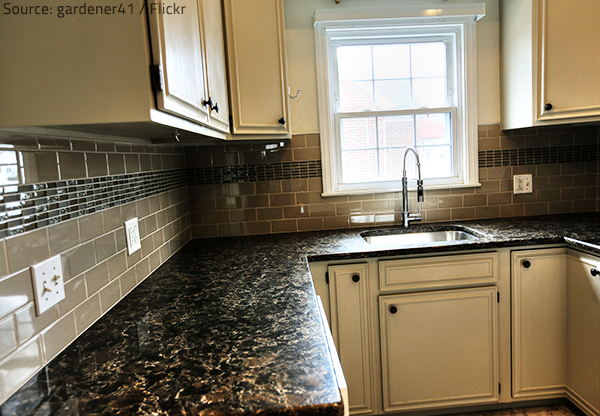 A new countertop is a cheap and easy way to give your kitchen or bathroom an updated look. You can actually do it yourself with the right supplies, so you won't have to worry about hiring a professional contractor for this type of renovation.
When installing new countertops, you might also want to consider adding some stock cabinets for extra storage. For this home improvement project, you can ask your family members to help out so you can save money on remodeling.
Some other factors to consider in remodeling your countertops and cabinets are the costs associated with the materials, the installation, and the labor. If you're on a tight budget, try to find affordable materials but still look great. An example would be laminate countertops – they're affordable and come in a variety of colors and designs.
Crown molding is a great way to add some detail and dimension to your space. Installing crown molding yourself can be challenging, so it's best if you hire someone who knows what they're doing (or at least ask for it from a family member). The good news is that installing crown molding isn't as costly as other home renovation projects, so it won't completely break the bank.
Renovate Your Kitchen Backsplash
A kitchen backsplash is a great way to add some personality and style to your kitchen, and it's a relatively affordable way to do so. You can either install it yourself or hire a professional contractor to do it for you. White subway tiles, for example, are a massive hit among most people, plus not only are they affordable, but they can also be easy to install.
You can do a little experimentation on your kitchen backsplash, such as mixing and matching tiles to create a unique design, or you can use smaller pieces of tile for an even more personalized look.
Install Apothecary Cabinets
Apothecary cabinets are great for adding storage space to your bathroom, and they look amazing! Apothecary cabinets can be expensive depending on your chosen material (for example, solid wood is more expensive than plywood). If you're looking for an affordable option that still looks stunning, try using composite or plywood.
To save money, you can also opt for tiered carts instead of cabinets. Tiered carts are easy to install, and they can also be made from materials that you already have at home (such as ladders or carts).
Paint Your Ceilings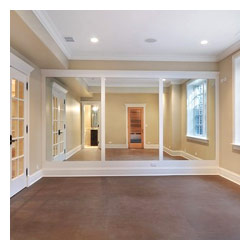 If you're looking for a way to quickly and easily update the look of your home, painting your ceiling can be a great option. Painting your ceiling is relatively inexpensive, and it's also an easy way to give your room a fresh look without spending too much money.
When choosing paint for your ceilings, you have the choice between flat or glossy finishes. Flat finishes are easier to maintain, but glossier paints tend to last longer before they start peeling or chipping. Check your budget and pick the best paint for your needs and preferences.
Fix Your Medicine Cabinet
If you have a broken medicine cabinet, there are several things that you can do to fix it. For example, you can use some adhesive caulk or double-sided tape on your hinges to help prevent them from slipping off the door again. If the screws keep popping out of place after being screwed in, try using wood glue first before screwing.
Install Some Bathroom Upgrades
For a bathroom renovation project, there are a few things that you can do to achieve a new look without going overboard. For example, instead of replacing your entire bathtub, try fixing or refinishing it instead. If your bathroom fixtures are starting to look dated, consider updating them with some new and affordable hardware.
You can also add some personality to your bathroom by installing or remodeling your existing cabinets with a fresh modern touch. If you're looking to give your bathroom a more luxurious feel, consider opting for some sleek and modern designed cabinets that will instantly update the look of your space without breaking your wallet.
To save money on installation costs, try installing cabinet knobs first before buying new cabinets altogether. There are many different styles of cabinet knobs out there, so it shouldn't be too difficult to find the right ones for your needs.
How to Save Money on Home Renovation Costs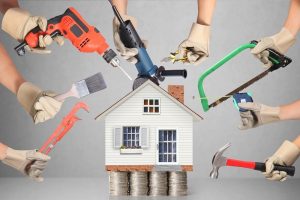 The construction costs of home remodeling projects continue to rise, but there are still ways that you can save money on your upcoming renovation. Here are a few tips:
Research around materials and labor costs. Compare prices at different stores and get quotes from contractors to ensure you're getting the best deal.
Use salvaged or recycled materials whenever possible. Not only will this save you money, but it can also be good for the environment.
Do some of the work yourself. If you're handy with a hammer and drill, there's no reason why you can't do some of the work on your own. This will help reduce the overall cost of your home renovation project.
Plan ahead and set a budget. This is probably the most important thing that you can do to save money on your renovation project. Make sure to include all of the costs associated with your project, including materials, labor, and permits.
These are just a few tips and ideas that can help you save money on your upcoming home renovation project. By following these simple steps, you'll be able to stay within your budget and still get the renovations that you want for your home. So don't be afraid to get creative and think outside the box. And most importantly, have fun with it! After all, this is your house we're talking about – it should reflect your personal style and taste. So go out and make it happen!