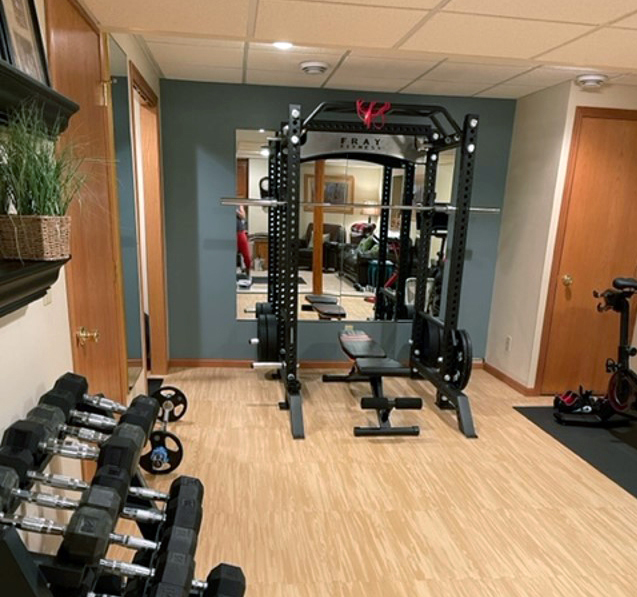 Revamp Your Living Space With These Simple, Effective Ideas
Changing up your living space can be beneficial in several ways, but it can also be tricky, especially if you rent an apartment or home and are limited in the types of alterations you can make. Redecorating, organizing, taking a little time each day to declutter, and making renter-friendly changes can help you make the space more accessible or more comfortable, however, and there are lots of options available depending on your needs. For instance, Dolly.com notes that you might want to rearrange your furniture in order to create a better flow when you're entertaining.
Give some thought to the types of changes you'd like to make, then use these tips from Kiefer Home to get started on a project.
Give yourself a home office that works for you
If you work from home or just want a quiet space to complete projects in, a home office is a wonderful addition that can minimize distractions so you can get things done. While a room with a door is ideal, you can create a home office space just about anywhere. Many renters have gotten creative with their home office spaces and utilized the garage or the nook beneath a staircase to set up in. With comfortable but supportive furniture, task lighting that keeps you from straining your eyes, and easy access to wi-fi, you can create a home office that works for your needs while eliminating distractions so you can focus.
Update your flooring
Whether you choose to give yourself a home office or overhaul the living room, the flooring you choose can make a big difference. Not only can removing carpet and installing hardwood reduce allergens, these materials are often much easier to clean, especially if you have small children or pets and handle spills on a daily basis.
When done correctly, a flooring update can also boost the value of your home. Just make sure you use the right finish to maintain the look of the wood; polyurethane offers water resistance, which is great for pet owners or those who live in parts of the world where the weather can be unpredictable; however, it usually needs several coats. A rubbed oil finish, such as linseed oil, protects against scratches and saturates the wood for a deep, satiny color. Traditional wax finishes also protect against wear and tear and come in lots of options but can be difficult to remove.
Use peel-and-stick decorating tools
Updating the flooring can be a big job, and if you're a renter, you may be looking for temporary ways you can change the look of your place. Peel-and-stick wallpaper and tile can be incredibly helpful for renters since it's very cost-effective and comes in a variety of colors and designs, as MyDomaine points out. You can use them to upgrade your backsplash or shower for a fraction of the cost and time it would take to use the actual materials, and the best part is that when you're ready for a change or a move, you can pull it down without leaving damage.
Consider searching for a better space
If you're renting and find that small changes aren't going to make enough of a difference in your quality of life, consider searching for a different space. For those who are going through a life change–such as having a new baby, adopting a pet, or getting married–finding a bigger rental is often essential. You can simplify the process by utilizing an online rental listing site that allows you to narrow down the options according to your budget, the number of bedrooms and bathrooms you need, and whether you're looking for specific amenities.
Making changes to your rental or home can help you create the space you need for guests, for working, or for your physical needs, but it's important to take a look at your options if you need to find a new rental altogether. Whether your upgrades are big or small, you can take control of your living space with these simple tips.
Photo via Pexels
Looking for the best home gym flooring, basement flooring, rec room flooring, kids room flooring, wet area flooring, or any EASY-TO-INSTALL flooring option? Kiefer Home is your solution. Reach out today to learn more! 800-322-5448