PaviHome Premium Home Flooring
39 3/8″ x 39 3/8″ x 1/2″
The ideal product for your basement remodeling, basement finishing, home gym, or home remodeling ideas. The 1/2″ thick PaviHome Premium floor tile offers comfort and beauty that lasts and lasts.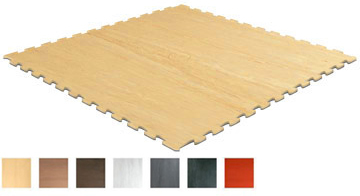 PaviHome Deluxe Home Flooring
35 7/16″ x 35 7/16″ x 9/32″ (7mm)
A great solution for a variety of home renovation ideas. This 7mm thick flooring is tailored for finished basements, rec rooms, bedroom flooring, and exercise flooring, this tile flooring will maintain its integrity for years.